Outsourcing to India is no walk in the park. The more advanced your project/tasks the more difficult it will be to succeed. In other words, for a basic website design these points will be easier to overcome and maybe some not even an issue. But as your projects get more complex these points will be more difficult to overcome and if you are not extremely careful any of these issues might cost you your projects and maybe even your business. In some extreme cases your perfectly working business model might be ruined as the management overhead associated with avoiding failure with take all your time and you will neglect aspects or other routes you should have explored.

In follow up articles I will try to detail how each of these dangerous issues, from a business point of view, can be mitigated if not fully neutralized.
I believe it is possible to succeed in outsourcing to India and ultimately this might put your business in a very good place.
I ask my Indian friends to forgive me for stereotyping their great culture, sometimes in a simplistic\caricaturistic way, but in order to help the US readers of this article a bit of stereotyping might be more effective. Please know that I appreciate most of the Indian people I work with every day and I value there efforts greatly.
1) The time difference with the United States is the worst possible.
With about a 12 hour difference with MST (Mountain Standard Time) it is very difficult to find moments to speak. When you are tired in the evening they are just starting their day. When you are just starting your day they are tired in the evening. You are lucky if your developers are in and ready to speak before 9:00 PM MST. In the morning, assuming you are ready to talk technical details at 6:00 AM MST, you will be lucky to talk to a "I just put in a full days of work" developer working late that day.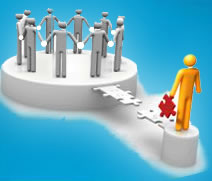 2) Indian culture is very verbal.
They do not like to write things down. Of course it is impossible to fully stereotype 1.2 billion people, but many Indian people do not write much down. This leads you to constantly revisit the same issues. You might even get frustrated repeating the same thing again and again.  Couple this with the time difference and right there you have a major challenge on your hands.
3) India just went through 15 years of ".com boom"
You might remember how in the late '90s everyone with a pulse was becoming a "computer programmer". People were joining these 6 month tech schools and joining .com companies as computer people. Well India just had 15 years of this and it might even still be going on. The result is you have people with the title of "Software Engineer" that should not be anywhere near actual code. Every year since the '90s, the US and other western countries have been sending billions of dollars to IT professionals in India. This has created an internal dynamic in India where people with no real computer skills are actually getting computer degrees and finding work, further feeding the Indian Tech bubble. This fuels the difficulty in finding talented developers.
4) Working remotely is a Pandora's box of potential problems
Hold on to your seat. I've actually found people that sell a "get rich quick technique" based on working remotely for US customers and learning on the fly (via those learn online sites). Yes you heard that right. Some people with no skills, create profiles online, apply to jobs and when they get a job they "wing" it. If you try to leave them bad feedback they will actually make you change your mind (using arguments from "you do not have to pay me" to the fact that "you might be destroying their life/career").
Besides the flat out "scam" artist, it is very difficult to work remotely for 2 reasons:
– Communication
– Honesty/Trust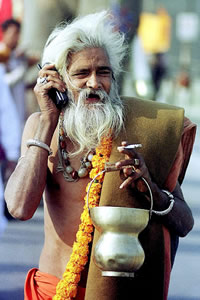 Mix working remotely with time zone differences, add some cultural differences and you can see how outsourcing can go from helping your business to eating up all of your available time, energy and maybe even money.
5) Being "smart" is nearly a skill
Have you ever heard the story of a Polish worker who built an entire house from material he stole from his factory job? During those communist years, he was able to build this house for free by grabbing building materials little by little over years. He was a hero in his village for doing this. In communist Poland he was considered "smart". In the US he would be considered a dishonest employee that stole from his employer. Well you have a little bit of the same "being smart" syndrome with some India people.
For example, a project manager might be able to double his revenue by making your dedicated programmers work on other projects at the same time. He justifies this by saying that your project is not doing badly and that the customer seems like a happy person. For some Indians, that is being "smart". In other words getting more out of something even at the cost of "some" dishonesty can be seen has a skill to some in the land of Gandhi.
6) The pyramid of salaries = inexperienced developers
In India, a developer's salary is limited. They must become project managers to make more money or even a manager of managers to make more money. The result is that you have a void of talent in the developer pool. You sometimes end up having very poor project managers that were very good developers. You sometimes find these Indian consulting firms with layers and layers of good managers while the quality of their developer pool is very low. Their best resources will be present during the sales process but when time comes to allocate resources for your project the talent pool will be very thin.
Ultimately the success of a software project will depend on the quality of the code produced. The result is that you will find it very difficult to find a talented developer older than 28. You will end up working with developers that have very little true business experience. The key to good software is having developers that can think abstractly in terms of framework and patterns; this thinking process takes years to develop. It is very hard to find even an Indian developer who can think that way.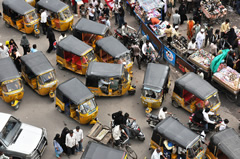 7) They are disorganized and extremely difficult to motivate
If you have a sizable project, which will take months or more to develop, you might find that days become weeks and weeks become months with very little progress made.
Indian people seem to have a talent for working while accomplishing little.  I'm not certain exactly why this is, but many Indian developers seem content in what most here would consider a chaotic, stagnant project. This may be due to the fact that they are under 28 and barely comprehend the big picture of what is happening.  They have no clue what the big picture goal is. It is not easy to be motivated when you do not really comprehend why you are doing something.  You will have to constantly monitor/manage your project to avoid having your project become another casualty.
8 ) "Yes" can have a different meaning.
Yes can have a different meaning in India than in the US. If you tell your Indian bricklayer, "we need to have this wall built by the end of the month" and your brick-layer replies "yes". It does not mean "yes the wall will be built by the end of the month". It might simply mean "yes I hear what you just said". Some Indian people have a hard time saying "no".  Couple that with our different "sense of time" and you have a cultural gap that can lead to many missed deadlines.
9) They have a difficult time taking responsibility
This is sort of related to the previous point. You might assume that telling your bricklayer that he "should build that wall by the end of the month" and him acknowledging "yes it should be built by the end of the month" means he takes responsibility for this and will do everything possible to meet that deadline. But for him it means "yes it would be nice to have it done by then". Come the end of the month if the wall is not finished he will not even think about it twice. To him he did not really "take responsibility" (in the Anglo sense of the term) for this deadline so he is not even aware of missing any deadline.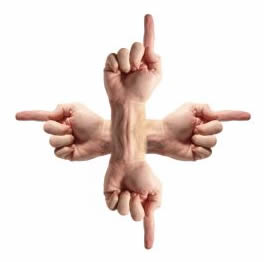 10) They are very good at "excuses"
This is a common problem all over the planet but I believe it is very developed in India. Culturally many Indians have evolved in a world where "excuses" (i.e. the facts of life from their perspective) were fine and had not adverse consequences. In other words, when productivity is very low, making excuses for missing issues have very little effect or even no effect on the already low output. So why sweat it? However when you are competing in a high productivity "race" that way of working is not acceptable and will lead to failure if not corrected.
Stay tuned for my follow up article on what steps you need to take to avoid the pitfall in outsources to India and most other emerging nations.